| | | |
| --- | --- | --- |
| | Online Brochure | |
Montgomery County
Society for the Prevention of Cruelty to Animals
The MCSPCA, founded in 1973, is an all-volunteer, non-profit organization dedicated to the humane treatment of animals. We are independent, locally based, and funded completely by donations. We receive no financial support from the ASPCA or from any federal, state, or county government agencies.
Because we are an all-volunteer organization, all funds go directly to helping the animals in our care. Your donations are tax-deductible.
Also, please remember us in your will. When you're gone, your kindness can live on through a bequest to the MCSPCA. We will continue to provide loving care for needy dogs, cats, and other animals through your generosity.
Our Adoption Program
We generally hold cat adoption open houses every week at local Petco or PetsMart locations. Appointments can also be arranged to visit our adoptable cats at other times.
The MCSPCA facilitates dog adoptions through referrals. We also maintain a list of dog breed rescue organizations for people who are looking for a particular breed of dog.
Our veterinarian provides comprehensive medical care for the MCSPCA cats and kittens until they are adopted. The adoption fee also includes spaying or neutering.
Our Foster Program
Many of the cats that come to us need special attention. They may need socialization, medical care, or just some extra TLC. We also periodically get litters of very young kittens that need to be fed every few hours. Through our Foster Care Program, we place these animals temporarily in volunteers' homes. The animal gets the extra attention it needs to become adoptable and the foster family gets the rewarding experience of watching an animal thrive because of their love and care.
Our Low Cost Spay/Neuter Program
The MCSPCA runs the area's lowest cost spay/neuter program for dogs and cats with the help of participating veterinarians in Maryland, Virginia, and Washington, DC. In two easy steps - a call to the MCSPCA and the mailing of your payment - you can obtain a certificate for spay/neuter surgery at greatly reduced cost.
The MCSPCA has facilitated thousands of spays and neuters since we pioneered this program over 20 years ago. We consider it to be one of our biggest success stories.
Please
Spay or Neuter
Your Pet!!!
Volunteer Opportunities
The MCSPCA's team of dedicated volunteers make a wonderful and substantial difference in the lives of the animals and people we serve.
Our greatest need is volunteers to provide foster homes for cats awaiting adoption.
We also need volunteers to help with in the following areas:
| | | |
| --- | --- | --- |
| | Pet Adoption | |
| | Public Relations Counseling | |
| | Newsletter | |
| | Fundraising | |
| | Special Events | |
| | Food concessions | |
Most of our programs are very flexible and allow you to work us into your schedule.
Donations
The MCSPCA is funded solely by your donations. We are an all volunteer organization, so all funds go directly to helping the animals by providing food, shelter, and medication. If you can find it in your heart and budget to make a donation to the MCSPCA, no matter how small, it will help the animals tremendously.
Getting in Touch With Us
Mail:
Montgomery County SPCA
P.O. Box 637
Washington Grove, Maryland 20880
Phone:
301-948-4266
WWW:
http://www.mcspca.org
Email:
Click here for our email address
Important Phone Numbers
| | |
| --- | --- |
| Montgomery County Animal Control | 301-279-1823 |
| Gaithersburg Animal Control | 301-258-6343 |
| Rockville Animal Control | 301-309-3104 |
| Prince George's County Animal Control | 301-499-8300 |
| D. C. Animal Control | 202-576-6664 |
| Prince George's County SPCA | 301-262-5625 |
| D. C. Humane Society | 202-333-4010 |
| Washington Animal Rescue League | 202-726-2556 |
| Alexandria Animal Welfare League | 703-838-4775 |
| Arlington Animal Welfare League | 703-931-9241 |
Emergency Veterinarians
Metropolitan Emergency Animal Clinic
Rockville, MD
301-770-5225
Virginia-Maryland Vet Emergency Service
Alexandria, VA
703-823-3601
Beltway Emerg Animal Hospital
Glenn Dale, MD
301-464-3737
Emergency Animal Clinic
Hyattstown, MD
301-831-1088
Vet Emerg Treatment Services
Waldorf, MD
301-638-0988
Emergency Vet Clinic of Northern Virginia
Vienna, VA
703-281-5121
Emergency Vet Hospital
Springfield, VA
703-451-8900
Six Ways You Can Support The MCSPCA
| | | |
| --- | --- | --- |
| | Make a donation | |
| | Volunteer your time | |
| | Become a foster parent | |
| | Adopt a pet | |
| | Spay/neuter your pets | |
| . | Remember us in your will | |
Thanks for your support!!!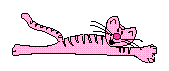 | | |
| --- | --- |
| | If you have any questions, please email us and we'll answer you as soon as possible! You can call the MCSPCA at 301-948-4266, but for the fastest response, please use our email address. For info on how to write to us, see our contact page. |
| | Copyright © 1995-2015, Montgomery County SPCA |