| | | |
| --- | --- | --- |
| | Advice on Finding Your Lost Pet and How Not to Lose Your Pet | |
FIRST AND FOREMOST: ACT QUICKLY on all the following advice. Time is precious. TOOLS YOU'LL NEED: a dog whistle, strong flashlight, animal trap, tuna fish or canned dog food, duct tape and staple gun for posting flyers.

GO TO ALL THE LOCAL GOVERNMENT RUN ANIMAL SHELTERS
You can all them and leave a description of your pet but many times it's hard for them to distinguish between breeds, mixes, etc. GO THERE YOURSELF FREQUENTLY and try to identify your pet. Keep in mind your pet may be bedraggled, dirty, emaciated, and/or traumatized and may not even respond to his/her name if this is the case. Most government run animal shelters only hold strays for about 1-6 days before assessing their adoptability and/or euthanizing them depending on if their shelter is full.

Call the city, county, and state road crews, DOT, and Animal Control EVERY DAY to see if they have found your pet's body. If your pet is wearing an ID tag, the DOT and/or Animal Control agencies should contact you if they find your pet dead along the road. But don't count on it. You must put forth the effort to find out for yourself!

BE SURE YOUR PET IS LOST OUTSIDE AND NOT INSIDE
Cats and dogs can sometimes get between floors and walls. Check the attic, flue, tops of closets, drawers, under couches, washing machine, behind the fridge, everywhere. Put out canned, wet food in the house and heat up it in the microwave so the smell pervades the house to attract your little friend out.

Most calls we get relate to a cat or dog escaping when company comes to visit. Put your animal in another with the door closed while company is over.

Cats like to explore nooks and crannies and sometimes get stuck. Dogs like to explore things that may seem like tunnels to them, or dens and not come out. Cats especially like to hang out on the roof if there's a way for them to get up there.

PUT OUT FLYERS. KEYS TO EFFECTIVE FLYERS
The key to putting out flyers is to make them graphically useful. If your flyer simply says in large letters "LOST DOG" and then is followed with a description, people won't take the time to stop and read it. THE MOST IMPORTANT THING is to put a large color picture, in his/her most recognizable stance as the largest thing on the flyer. Above it put in large type the word REWARD in RED not BLACK. (This advice was gleaned from a professional graphic designer). Do not list a reward amount. Make one original and then get color copies made of the rest. To save money, try making them so two will fit on one piece of paper that you can then cut in half.

Post flyers in all the local veterinarians offices. If someone sees the picture on the flyer and then sees the dog or cat the same day or a day or two later, then they'll know that dog or cat is actually lost. Many times people see dogs and cats and have no real way to relate them to a text flyer they just saw and thus have no idea they have just seen a lost animal. Underneath the photo, put contact details only. Don't bother saying "oh we miss our baby so much." Just put the facts, "If found please call, etc.) Also mention that if they have trouble getting custody of the animal, to call you with the sighting so you can know where to set up traps. For trapping advice, email the MCSPCA.

PUT FLYERS UP AT YOUR LOCAL POST OFFICE OR GIVE TO YOUR LOCAL POSTAL CARRIER
They are driving around your entire neighborhood, so enlist their help in finding your lost pet.

Now let's say you put a flyer and a month later someone sees your lost pet but your flyer is long gone from rain damage. Post flyers on a staggered interval over a period of time of 1-2 months.

PUTTING OUT FOOD
Most people realize putting out food is a good idea when their pet gets lost, however, if you pet is lost how will he or she know the food is there? The key is to put out some canned food around the same time every evening, when the air is fresher, and heat the food up so the smell of it will travel a long way. Granted, you may have every stray, lost, or wild animal coming by to dine on the food, but lost pets tend to follow wild animals to see where they're finding food. (This information was obtained from a professional animal behaviorist). A lost cat will try to acquaint himself with other lost cats to see where they're finding food, same with dogs, birds, etc. The word will get out.

It's important to keep putting the food out every night for a month at around the same time. If at this point, the food remains untouched, try putting closer to the edge of your property or under a bush where animals can eat it without fear of being out in the open.

Lost cats and dogs and rabbits will need to drink water so they're first stop is usually creeks. Look in these areas. They also like to raid local dumpsters found behind restaurants and shopping centers.

TALK TO NEIGHBORHOOD CHILDREN
Your best bet is to go to a middle school or elementary school and post some flyers. If you have children, try not to associate your lost pet with your child because all kids have enemies and this may be more of a hindrance than a help. Do this at every school within a 2.5 mile radius. You can ask Crossing Guards for advice on how to get the word around or the best place to post flyers. Kids know the neighborhoods better than any of us and spend the most time outside of any us, usually.

AND IF YOU ARE ONE OF THE LUCKY ONES TO RECOVER YOUR PET:
1. Make sure they're spayed or neutered so they don't add to the overpopulation of pets and have the inclination to go wandering off again.
2. Always keep them on a leash or indoors.
3. Get them ID tags and keep them current.

We hope this helps and that you NEVER have to go through the traumatic experience of losing your pet.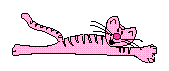 | | |
| --- | --- |
| | If you have any questions, please email us and we'll answer you as soon as possible! You can call the MCSPCA at 301-948-4266, but for the fastest response, please use our email address. For info on how to write to us, see our contact page. |
| | Copyright © 1995-2015, Montgomery County SPCA |